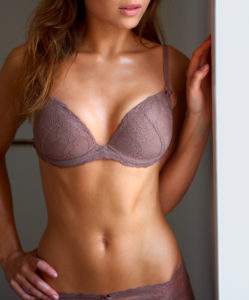 Dr. Alavi has helped over 1,000 Moms Get Their Body Back After Pregnancy.
Need Some Help Getting Back To Your Pre-Baby Body?
Pregnancy is rewarding in many ways and for many different reasons. However, sometimes getting back to your pre-baby body is difficult or feels overwhelming and nearly impossible with your new schedule. Perhaps you can't get to the gym as much as you did in the past, or you're exhausted at the end of the day after taking care of others in your growing family. If you've tried diets and exercise and are looking for an alternative to help you along the way to feeling great about yourself; give us a call; the Center for Cosmetic Surgery can help!
What is a Mommy Makeover?
A typical mommy makeover combines a Breast Augmentation with a Tummy Tuck, which brings your stomach back to that toned, tight feeling you once had and gets rid of much or all of the excess skin after carrying your baby. Many of our patients have also added body contouring liposuction to complete their fabulous makeover. All of this will be discussed and evaluated during your free consultation meeting with Dr. Alavi and our staff, and at that time, recommendations will be made for the look you desire.
View Mommy Makeover Before & After Photos
Who is a Good Candidate for a Mommy Makeover?
Generally, we suggest a Mommy Makeover to those who have finished having children and have waited a significant amount of time after their last childbirth to allow their body to return to its normal weight. It is a good idea to wait a few months after childbirth to let your hormones return to their pre-baby state and allow the natural weight loss to occur before considering a procedure.
Why Choose Dr. Alavi for Your Mommy Makeover?
Dr. Alavi is one of the most respected practitioners of the mommy makeover in Southern California. He is known for his compassionate approach and a true artist's touch. He is renowned for his ability to perform work that takes in each patient's unique appearance and personality, which makes him perhaps Southern California's best option for mommy makeover plastic surgery.
For your free consultation, contact us today!